President Donald Trump has said some US states are in "fantastic shape" and are recovering from the pandemic.
The country has 5.1 million cases and 164,000 deaths, according to Johns Hopkins University.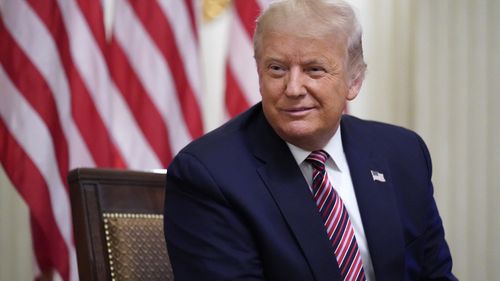 Mr Trump said the high number of reported cases was due to mass testing in the US.
"The fact is we have more cases because we do more testing than any country in the world."
He said his administration's efforts were concentrated on restricting cases that require hospital treatment and were potentially fatal.
Mr Trump said progress had been made in bringing down infections in Arizona and California.
"Many locations are in fantastic shape."