Best Annual Event or Festival — Greek Festival
Second Place: Famously Hot South Carolina Pride
Different people have different reasons for going to the Greek Festival of Columbia. For me, it's the indulgent plates of keftedes (meatballs), which I grab for at least one lunch during the annual event. But it's the jubilant, inviting atmosphere at the Holy Trinity Greek Orthodox Cathedral that fuses all of the food, crafts, dancing and more into something essential.
Honorable Mentions: St. Pat's in Five Points, Brew at the Zoo
Best Art Gallery — Columbia Museum of Art
Second Place: Tapp's Outpost
While our city has many excellent places to see visual art, there is no denying that the Columbia Museum of Art has no real peers. Thanks to its dramatically re-designed permanent collection along with fabulous special exhibition programming, the CMA always offers a generous experience along with its chic, modern and thoughtful layout. That it offers such a dizzying array of educational and enrichment activities alongside special performances and shows in its theater space is just (artfully designed) icing on the cake.
Honorable Mentions: City Art, 701 Center for Contemporary Art
Best Bar to See Live Music — Tin Roof
Second Place: New Brookland Tavern
Over the stage at the Vista outpost of this Nashville-based chain is a sign. It proclaims that the Tin Roof is a "live music joint." And so it is, mingling cover bands and DJs with more occasional forays into originals from local bands and up-and-coming country acts. As its victory here would suggest, the shows draw enthusiastic crowds.
Honorable Mentions: Steel Hands Brewing, Art Bar
Best CD Store — Papa Jazz Record Shoppe
Second Place: Scratch N Spin
Yes, people still buy CDs. Quite a few people actually. And when you're on the hunt for music in Columbia, Papa Jazz Record Shoppe on Greene Street in Five Points has been a go-to destination for decades. With an attentive staff and a wide variety of genres stuffed into a cozy, funky store, this Five Points institution likely has what you're looking for.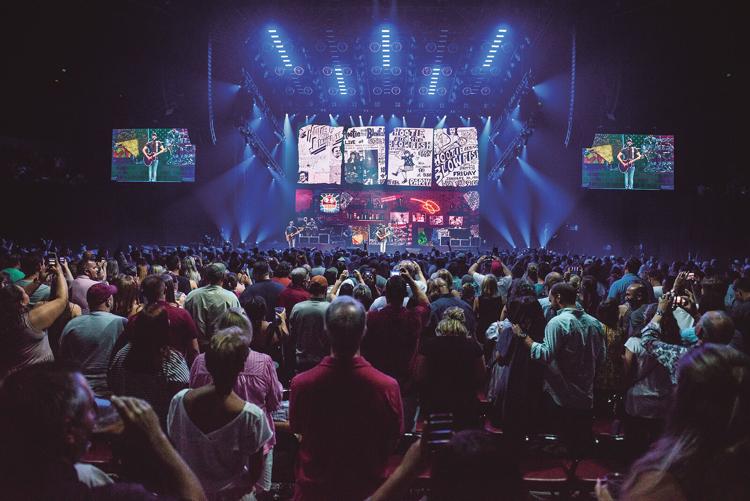 Best Concert — Hootie & the Blowfish at Colonial Life Arena
Second Place: Elton John at Colonial Life Arena
It was a hell of a homecoming. Hootie & the Blowfish — the band that rocketed out of Five Points to Grammy-winning, platinum-selling success in the 1990s — had not played a ticketed show in Columbia in 18 years before it played a three-night stand at Colonial Life Arena in September 2019. Over the course of the sold-out shows, the band leaned into the nostalgia of its earlier works, peppered in some new tracks and showed they could still move the crowd in the Capital City.
Honorable Mentions: Fleetwood Mac at Colonial Life Arena, Post Malone at Colonial Life Arena
Best Dance Company — Columbia City Ballet
Second Place: Southern Strut
Its Dracula and Nutcracker ballets are among the city's more cherished annual events. Its consistent churn of original programming — from Beatles the Ballet to one celebrating the work of South Carolina visual artist Jonathan Green — keeps things fresh and exciting. Columbia City Ballet is the real deal, and we're lucky to have them.
Honorable Mentions: The Dance Dept., Ann Brodie's Carolina Ballet
Best Dance Studio or School — Columbia Ballet School
Second Place: Columbia Conservatory of Dance
"The Columbia Ballet School is committed to helping students develop technical skills, artistry, discipline, self-confidence, and respect for themselves and others," reads the website for this year's winner. Under the leadership of founder and artistic director Anita Ashley, that commitment appears to be paying off.
Honorable Mentions: Columbia City Jazz Conservatory, The Dance Dept.
Best DJ — DJ Kevin Snow
Second Place: DJ Payne
There's a reason Kevin Snow keeps winning this award — he prizes the professionalism and polish of his craft as much as he does the dizzying party heights of his DJ sets. Primarily geared towards weddings, it's not unusual to see Snow behind the booth for all manner of corporate, community or late-night events as the consummate, do-it-all modern jockey that he is.
Honorable Mentions: DJ Carolina X, DJ BULL
Best Karaoke — Art Bar/CarraRock Entertainment
Second Place: DJ Kevin Snow
If you've ever been to Linda Carr's karaoke nights at Art Bar or elsewhere, you already know that she has a particular way of getting excited, uninhibited performances from the singers who take the mic. If you haven't been to one yet, you should go see for yourself.
Honorable Mention: Tsubaki Restaurant Lounge & Karaoke
Best Local Band — Tokyo Joe
Second Place: Prettier Than Matt
When you think of long-running local act Tokyo Joe, the word "versatile" likely comes to mind. While the group does have its own alt-rock catalogue, it is perhaps most known for its long, genre-spanning cover sets, and its frequent Rocketman charity tributes to Elton John. And, in non-coronavirus times, the band seems to work constantly. Tokyo Joe is truly a mainstay on the Midlands music scene.
Honorable Mentions: Villanova, Les Merry Chevaliers
Best Local Comedian — Jenn Snyder
Second Place: DeWayne Nettles
If the best comedy comes from honesty, it's no wonder that Jenn Snyder took the Best Comedian prize. It's hard not to like someone who'll tell you she got into comedy because it helped her get out of schoolwork and that she stayed in it because she sucks at everything else. That honesty and a constant stream of new material make her a natural stand-up.
Honorable Mention: Patrick Fowler, Wayne Cousins
Best Local Comedy or Improv Group — The Mothers
Second Place: The Comedy Closet
Trustus' own sketch comedy crew has become not just a fixture at the Vista theater, but around town at all sorts of different events. They even mustered their own original play, A Christmas Miracle at the Richland Fashion Mall, a couple seasons ago.
Honorable Mention: The Bustercups, Tomorrowquest Theatre
Best Local Filmmaker – Chris Bickel
Second Place: Wade Sellers
Bickel is Columbia's maverick of exploitation cinema. The director of a number of shorts through the years, he is perhaps most known for helming the 2017 full-length indie masterpiece The Theta Girl, which dailygrindhouse.com called "a remarkably inventive, psychedelically captivating, micro-budget mind-banger." Film fans in the Capital City are anxious to see what the director comes up with next.
Honorable Mentions: Idris Pearson, David Axe
Best Local Hip-Hop Artist — Sky Martin
Second Place: Fat Rat da Czar
This is the second year in a row that internet upstart Sky Martin has stormed his way to a win in this category, stoking buzz with the kind of Auto-Tune-drenched glimpses of a lothario's emotional moments that have become so omnipresent in the Soundcloud era. He knows what the people want, and he's become increasingly proficient at giving it to them.
Honorable Mentions: H3RO, The Bustercups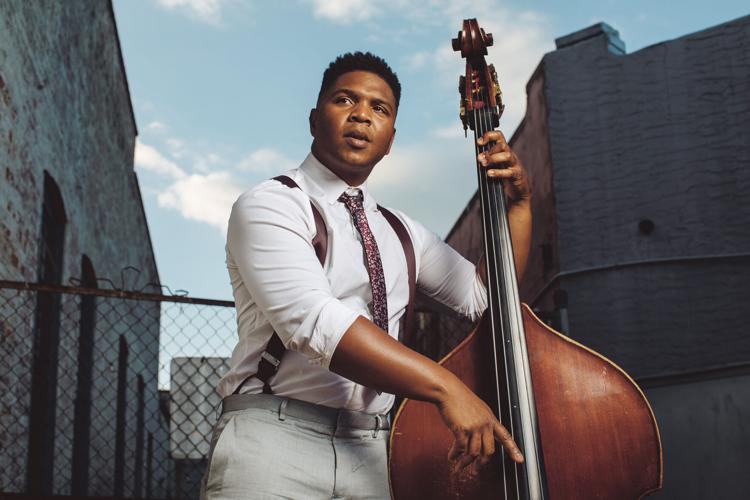 Best Local Jazz or Blues Artist — Reggie Sullivan
Second Place: Mark Rapp
Sullivan — frontman of the Reggie Sullivan Band — is an interesting choice for this particular category. While he certainly can and does play jazz and blues, he also embraces the influences of a number of other genres, making him and his band one of the most sought-after live experiences in the Midlands and across the state.
Honorable Mention: Robert Gardiner
Best Local or Regional Museum — Columbia Museum of Art
Second Place: South Carolina State Museum
As the Capital City, Columbia has its share of museums, but the Columbia Museum of Art stands out for its consistently world-class approach. From the permanent collection to the special exhibits, the museum always balances sophistication and accessibility, something which carries through to their extraordinary range of programming, from Chamber Music on Main and Arts & Draughts to their extensive lecture series and literary partnerships.
Honorable Mentions: Edventure Children's Museum, Historic Columbia
Best Local Solo Artist — Mark Rapp
Second Place: Brent Lundy
Mark Rapp certainly has his own distinct individual talents — capable of wringing a wide array of energies and emotions from a trumpet, and building lush soundscapes with a didgeridoo — but he's also a leader within the local jazz scene, particularly through his ColaJazz group, which musters an annual festival, a summer camp and other efforts aimed at bringing more attention and interest to the local jazz community.
Honorable Mentions: Sky Martin, Kate Bankston
Best Local Theater Company — Trustus Theatre
Second Place: Town Theatre
Trustus Theatre swings for the fences. It did it in its COVID-shortened 35th anniversary season, rearranging its main theater space into a round configuration, putting the audience's focus squarely on the acting work of its talented local casts. And it's this spirit — the one that pushes this modest theater company to try ideas both surprisingly grand and bravely intimate — that sets it apart.
Honorable Mentions: Columbia Children's Theatre, Workshop Theatre of South Carolina
Best Local Theater Production — A Streetcar Named Desire at Trustus Theatre
Second Place: The Boys in the Band at Workshop Theatre
Free Times theater critic August Krickel closed his review of this year's winning production thusly: "[Tennessee] Williams represents American drama at its Best — tinged with the eloquence of poetry — and Streetcar represents Williams at the very height of his skills as an artist. By embracing the raw emotions at the core of the script and allowing them to play out with realism, however ugly and discomforting, [Trustus has] scored an artistic triumph." Enough said.
Honorable Mentions: Carousel by Opera at USC, Confessions of a Good Man by WOW Productions
Best Movie Theater — Nickelodeon Theatre
Second Place: Regal Columbiana Grande
In the midst of this year's Best Of Columbia polling process, allegations of systemic racism were lobbed at the Columbia Film Society, which oversees the state's only independent arthouse theater, triggering an internal review along with the resignation of the leader of Indie Grits, the associated media education group that organizes the theater's annual film festival. It remains to be seen how the Film Society's response will impact public perception of the Nick, a beloved fixture where indie film lovers and casual viewers frequently flock.
Honorable Mentions: Regal Sandhill IMAX & RPX, AMC Harbison 14
Best Music Festival — St. Pat's in Five Points
Second Place: Jam Room Music Festival
While St. Pat's in Five Points is one of Columbia's most cherished events almost independent of the music itself, there's no denying that it consistently pulls down a great mix of national, regional and local talent while casting a net widely across country, rock, hip-hop, punk and indie music. That Five Points itself is so perfectly designed for a festival experience (as long as the crowd size stays manageable) and that spring tends to be our city's best season also works in the event's favor.
Honorable Mentions: ColaJazz Festival, Reggaetronic
Best Music Venue — Colonial Life Arena
Second Place: Township Auditorium
Post Malone, Jason Aldean, Alan Jackson, Ariana Grande, Five Finger Death Punch, Miranda Lambert, A$AP Ferg, Carrie Underwood, Trey Songz, Hootie & the Blowfish — all of these artists performed at Colonial Life Arena in the last year, and that's with the venue being closed due to COVID-19 for pretty much all spring and summer. If seeing big acts in a big environment is your thing, our hometown arena has become quite the destination.
Honorable Mentions: The Senate, New Brookland Tavern
Best Musical Instrument Store — Sims Music
Second Place: Pecknel Music Company
Sure, you can go to a big box shop like Guitar World if you want, but Jerry and Debbie Sims have been providing locals with reliable instruments and music lessons since the 1970s. Plus, it is not like you're missing out — they have an incredible selection, an expert staff to walk you through it, and a trusty repair shop to keep your purchases in working order.
Honorable Mentions: Musician Supply, The Music Store on Devine Street
Best Place to Celebrate a Birthday — The Grand on Main
Second Place: Art Bar
Sure, you could celebrate your birthday at a bar. Or you could have a party at a casual dining restaurant. Or you could have a shindig at a bowling alley. Why not do all three in one stop? The Grand on Main — one of a number of properties owned by the Middleton family on the 1600 block of Main Street — has become a popular spot for those looking for somewhere to hang out to celebrate special occasions, including birthdays.
Honorable Mention: Studio Cellar, The Joint @ 1710 Main
Best Store for Vinyl — Papa Jazz Record Shoppe
Second Place: Scratch N Spin
Papa Jazz is a crate-digger's paradise, its old-school Five Points digs filled to bursting with myriad records covering many genres. There's plenty of new titles to be found, and the store does a great job keeping up with fresh releases that you need to know about. But it's also one of the best places around for digging through used records to find that elusive score.
Best Recording Studio — Jam Room
Second Place: Archer Avenue Studio
For more than 30 years, the Jam Room has stood as not just Columbia's most reliable recording studio, but one of the best in the Southeast. Its heavy music bonafides are known far and wide — having produced records from the anthemic metal heroes in Baroness and local punk legends In/Humanity and Stretch Arm Strong, among many others — but it's become a favorite destination for indie rockers, folk and country purveyors, and hip-hop and pop artists alike.
Honorable Mentions: Seaboard Recording Studio, Saucewithspoons
Best Visual Artist — Blue Sky
Second Place: Chakalah Crawford
His work certainly catches the eye. For decades, Blue Sky has been creating art that piques the curiosity of locals and visitors alike. Some of his more notable works include NEVERBUST, a large chain sculpture between two buildings on Main Street; and Busted Plug, a giant fire hydrant that sits prominently along Taylor Street. Blue Sky is steadfastly linked to the concept of public art in Columbia.
Honorable Mentions: Trahern Cook, Darrien Holloway