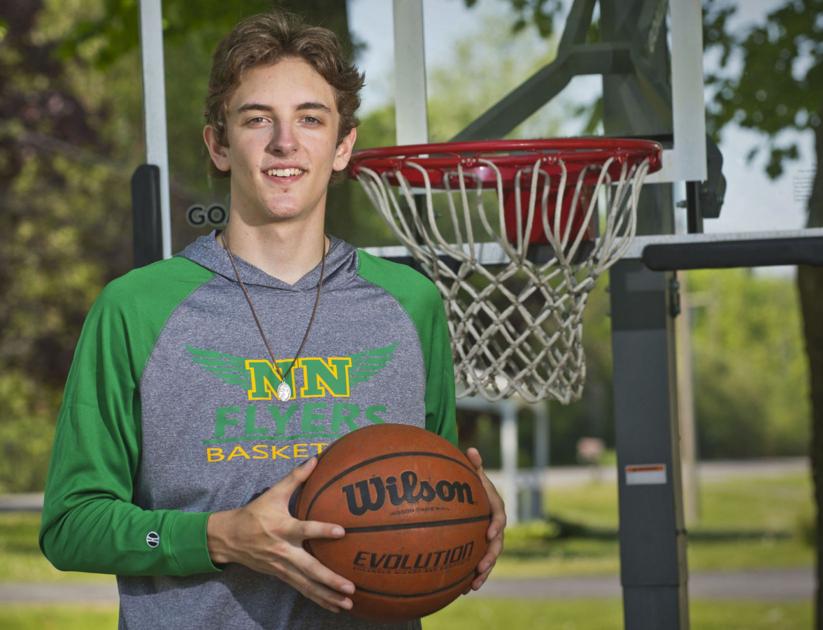 Q: How did you fall in love with your sport?
A: "I fell in love with basketball when I was in 5th grade because of how competitive the sport was. Another reason I love the game of basketball is the people you meet along the way and the memories that are made."
Q: What's your favorite moment as an athlete in that sport?
A: "My favorite moment being a basketball player at Norwood Norfolk Central School was my team's entire improvement. There were many moments of improvement and potential from modified to varsity. These moments showed what we could do our senior year."
Q: What is your favorite sports moment as a fan?
A: "When Kawhi Leonard and the Toronto Raptors won the NBA championship in the 2019 season. Every matchup they faced was great basketball."
Q: What athlete do you look up to the most?
A: "LeBron James because of how he plays the sport, but also because of the person he is off the court. Always trying to help people and stride for better in everything he does."
Q: What's the best advice you've received from a coach, mentor or teammate in that sport?
A: "The best advice I have received from one of my coaches was 'believe in yourself and put the work in because everybody has potential and the people that work the hardest get the most out of their work.'"